BBC: US mail bomb threats: What we know about suspect packages
25 October 2018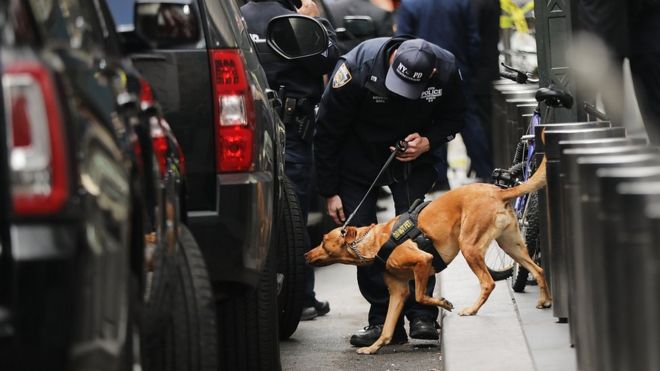 A number of suspected explosive devices addressed to critics of President Donald Trump have been intercepted by the authorities in the US.
From New York to Los Angeles, and from Washington to Florida, the devices were reportedly crudely made and sent in similar envelopes.
None of the packages exploded and the FBI has launched an investigation.
Here is what we know.
Who has been targeted?
The first device was found in a postbox near the New York home of billionaire businessman George Soros on 22 October.
Mr Soros, a major donor to the Democratic Party, has become a frequent target for criticism by right-wing groups because of his support for liberal causes.
The item was discovered by one of his employees and it was later destroyed by bomb squad officers.
Police said the package contained explosive powder and "had the components" of a bomb.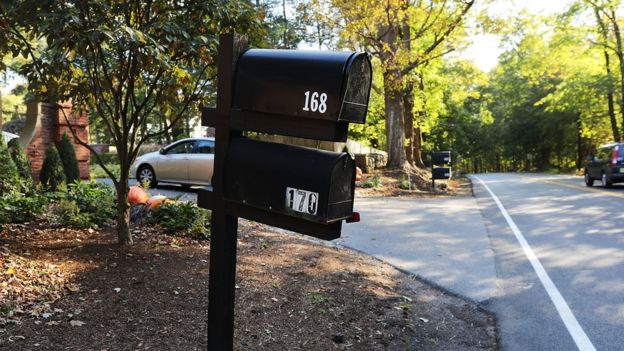 The following day, the Secret Service discovered a package addressed to former Secretary of State and Democratic presidential candidate Hillary Clinton.
It was reportedly found during a routine screening of mail sent to the home she shares with her husband – former President Bill Clinton – in Chappaqua, New York.
A US official told the Associated Press that it was a "functional explosive device"
A third package, addressed to former President Barack Obama, was intercepted early on 24 October in Washington DC.
"[The] packages were intercepted prior to being delivered to their intended location," a statement from the Secret Service said of both incidents.
"The protectees did not receive the packages nor were they at risk of receiving them," it added.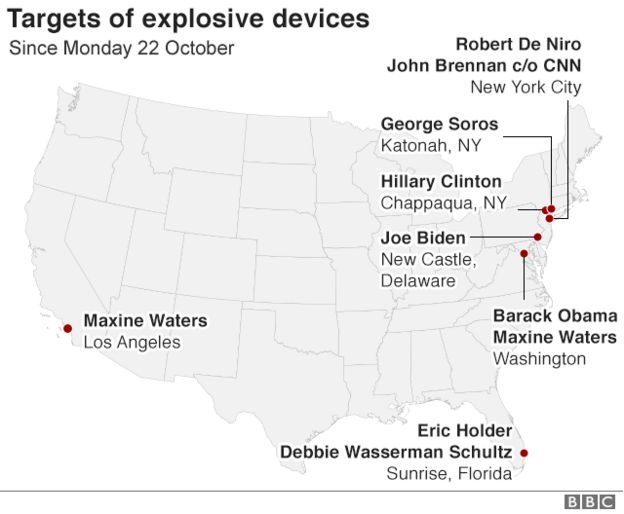 The next development occurred when CNN's New York office was evacuated on Wednesday morning after a suspected bomb was sent to their mailroom.
It was addressed to former CIA Director John Brennan, a vocal critic of Mr Trump, who was scheduled to appear on the network that day.
Police say they found an "envelope containing white powder" in the packaging of the device and this is also being investigated.
The network was on air when the package was discovered, and an alarm could be heard in the background as the presenters discussed the story.
Later that day, reports emerged that former Attorney General Eric Holder had been sent a suspected explosive device.
This was followed by news that another device, addressed to Democratic Congresswoman Maxine Waters, had been found at a mail sorting facility near Washington, DC.
A second suspicious package addressed to her was later discovered in Los Angeles.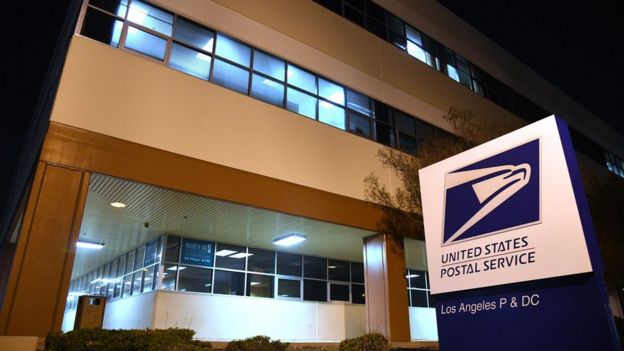 On Thursday, shortly after 05:00 local time, another suspected explosive device was found in New York City.
It had been sent to the Tribeca Grill in Manhattan, a restaurant owned by the actor Robert De Niro.
De Niro – the star of films Raging Bull and Meet the Parents – is a vocal Trump opponent and once called him "a national disaster"
The package was similar to the previous examples, officials said.
The FBI later confirmed that two further suspicious devices had been sent to former Vice-President Joe Biden in Delaware.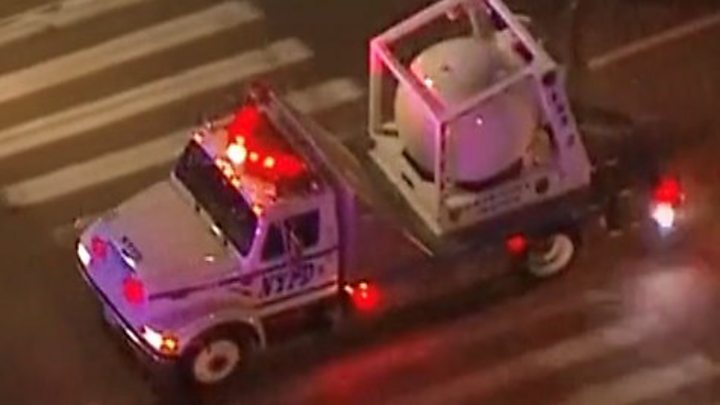 What do we know about the packages?
None of the suspicious packages exploded and there have been no reports of injuries.
They were all sent in manila envelopes with bubble wrap, addressed with computer-printed labels. Each listed Debbie Wasserman Schultz, former chairwoman of the Democratic National Committee, as the sender, although her name was misspelt.
The Florida congresswoman said she was "deeply disturbed" by the way her name was used.
The devices are suspected to be pipe bombs. The one sent to CNN – of which there are pictures – is wrapped in black tape and was about 6in (15 cm) long.
FBI Special Agent Bryan Paarman told reporters that the device appeared to be live.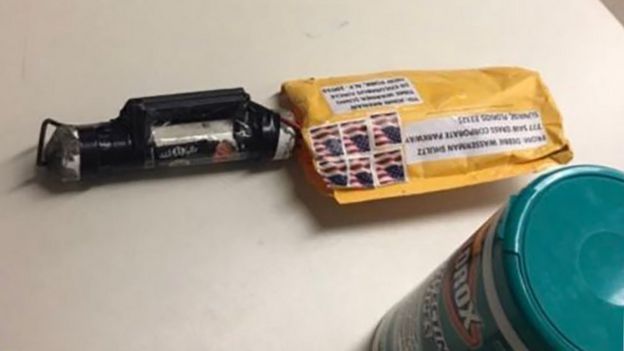 Officials have not said whether the packages contain real bombs and investigators are working to establish whether they were capable of detonating.
An X-Ray of the package sent to De Niro reportedly showed it contained a device matching the others which resembled a pipe bomb.
What has the reaction been?
The political fallout has been swift.
Conservatives claim Democrats, including those who were targeted in the bomb scare, have encouraged "angry mob" behaviour.
Mr Trump has called on the media "to stop the endless hostility" following the incidents.
But his critics say his comments are hypocritical, as he often uses vicious language against his opponents and the press.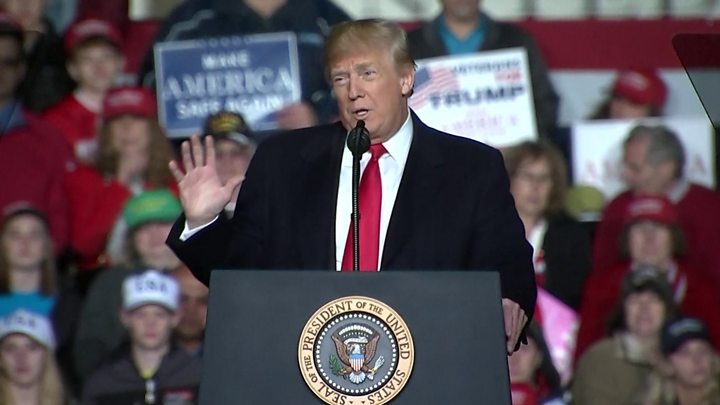 CNN Worldwide President Jeff Zucker was one such voice. "There is a total and complete lack of understanding at the White House about the seriousness of their continued attacks on the media," he said on Wednesday.
White House spokeswoman Sarah Sanders praised Mr Trump's reaction to the bomb scares on Fox News, saying: "The president, I think could not have been more presidential."
She added that "certainly the media has a role to play in this process" adding that "90% of the coverage of this president is negative despite the historic successes".
Some of Mr Trump's supporters have also said they believe the packages are part of a Democratic plot to win votes in the mid-terms, but there is no evidence for this.